Henley Royal is never boring but Thursday's reasonably typical racing was drifting to a non-newsworthy end when, at just past 7:10pm, one of the regatta's giants was slain on his favourite course. Legendary Kiwi sculler Mahe Drysdale, six times lifter of the Diamond Challenge Sculls and owner of two Olympic gold medals and six gilded pineapple cups, fell prey to one of those terrible days at the office which are never forgotten. The agent of his destruction was British medical student Matt Brigham of Leeds University, who will forever be able to say that he is one of the very few scullers who has beaten Drysdale over the Royal Regatta's 2,112-metre course.
With shades of his failed final against Hans Obreno in 2016, Drysdale simply couldn't manage to match Brigham's energy and was on the back foot from early in the race. Brigham, who came a respectable but unstellar 17th in the November non-team GB trials, ignored the daunting pedigree of his rival and carried on sculling his best, that best putting him well ahead of the man who won a dead-heat for Olympic gold on the Lagoa three years ago. It has to be noted that Drysdale is also competing in New Zealand's Grand eight at the Rotterdam world cup next week, and that is his priority for the season after being unable to turf Robbie Manson out of the singles spot at the qualifying worlds. The Kiwi eight had gone for an energy-sapping 30km training session during Thursday morning, since they have only a straight final on Sunday. Whether exhaustion or injury tripped up the reigning champion, Drysdale could muster nothing in response to Brigham's speed. He is now rapidly running out of chances to gain a record-breaking seventh Goblets cup since Henley will be too close to the 2020 Olympics for the Kiwi team to attend next year, and by then he will be 42, looking seriously at post-Tokyo retirement and wondering if an entire year more simply to try and win Henley will be worth the commitment.
Drama at the end of the day was matched by drama at the beginning, as Edinburgh University appealed their defeat by Newcastle University in the Temple at the end of the very first race on Thursday.  The crews had been warned for veering together along the island, which Edinburgh's cox claimed had resulted in contact.  Umpire Boris Rankov turned down the appeal saying he had seen no clash and that both crews had been in the middle at the time.  Ten races later he gave Bonner's Thames Cup crew a royal post-race ticking off, after they had washed down Agecroft on the way to a one-length victory in the club eights, albeit without affecting the outcome.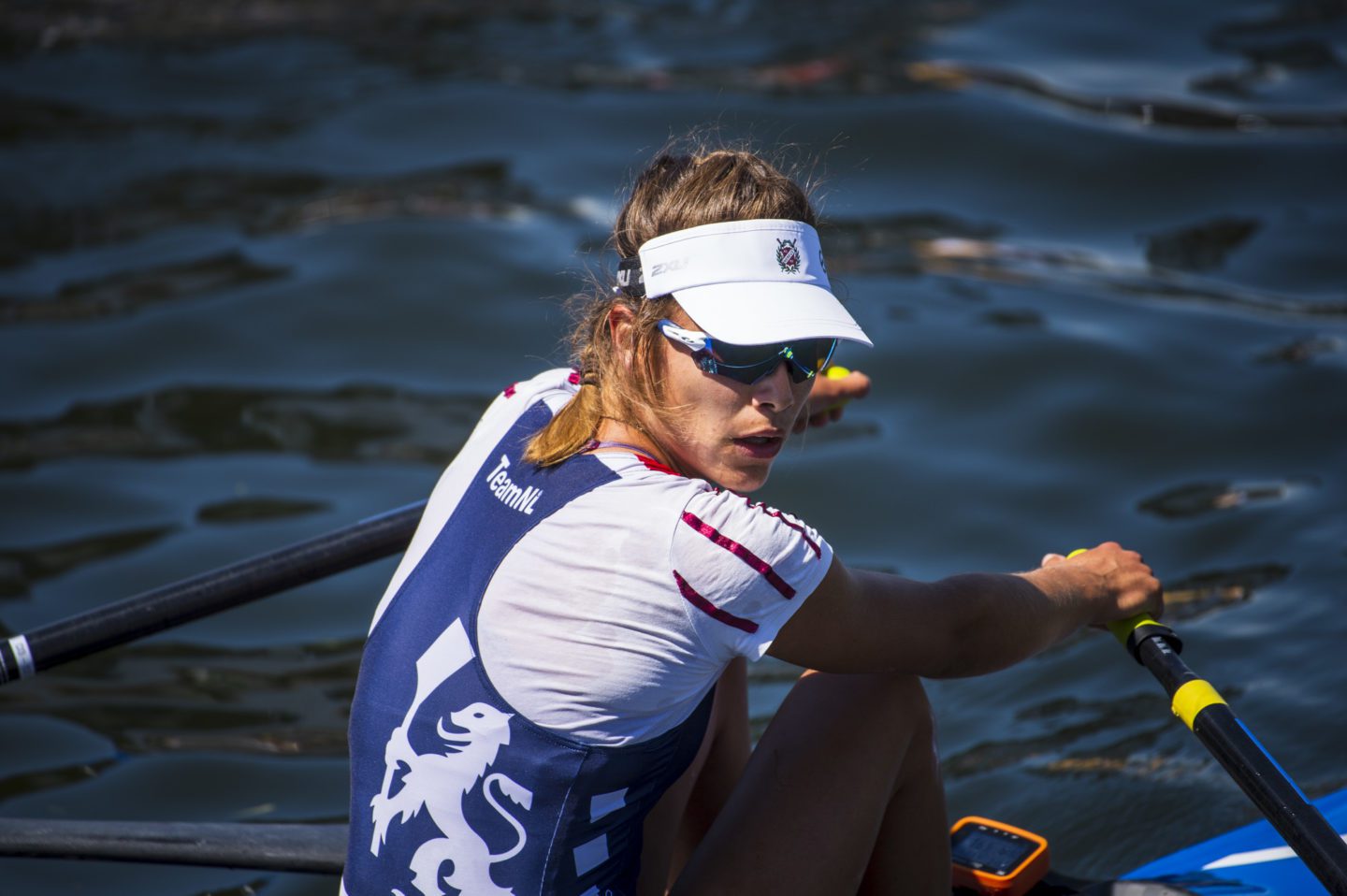 A corker of a race took place in the Princess Elizabeth between American schoolboys St Joseph's Prep and Flatow-Oberschule from Germany:  two relatively young crews with championship achievements in their home countries.  A tight match along most of the course saw Flatow reach the Enclosures with a short lead, but St Joe's slowly squeezing back.  Unseen to spectators, the Americans' cox was battling steering trouble, having to keep his nerve as the boat kept veering towards the stroke-side booms, but his under-17 rowers put in their final push which was enough to bring them over the line two feet in front of the Germans and set them up against Shiplake for Friday.
Oxford University's second Visitors' crew — racing as Isis and Oxford — took a decent lead against Njord before the Dutchmen fought back beside Remenham. Push after push from Njord was fended off, but they remained dangerously close and a final charge in the Stewards led to a scrambling photofinish and a win to Oxford by three feet. It was nearly as close for Hansa Hamburg's lightweights as they slowly ground down Newcastle & Itchen Imperial in the Prince of Wales quads, setting up a last-ditch sprint to the line won by Hansa in a canvas.
Westminster's relatively young PE crew had pink-blazered hearts in mouths as they gamely put up a hell of a fight against Eton's stronger eight. Eton might have strolled away, but Westminster doggedly refused to give up and clung onto a slight overlap varying between half a length and a few feet, giving Eton worries right up the course. The extra stone's weight and power of the Etonians told for a half-length verdict but they will have to find a much bigger gear if they want a chance against on-song Radley in the quarter-final on Friday.
The largest margin of the regatta so far was officially recorded as 'easily' but Doncaster's two Harrys, Hogan and Elworthy, crossed the line a full 300 metres ahead of their Goblets pairs competition as Globe's Maurice Coughlan and Jake Davidson paddled slowly home, looking uncomfortable. The result earns Hogan and Elworthy a go against the Irish men's pair on Friday, the latter world lightweight champions in 2018 but now going heavyweight to seek a place at the Tokyo Olympics.
Every Henley has a sprinkling of 'new' crews, and one of those rattling the commentary team's cage this year are Waikato & Tauranga in the Visitors'.  This New Zealand crew are really from a new club calling themselves the Barbarians, and intended to provide a home for former team athletes who are no longer trying for Kiwi international selection, but their club hasn't yet been established for the full year necessary to use its rightful name at Henley.  They were handed a row-over early on Thursday afternoon when Münster failed to turn up without notifying the regatta.  A mixed-nation crew attracting new interest are the East India & Gent composite in the Ladies' Plate, the former being the rowing section of a club initially established by the East India Company but now an amalgam of various clubs with sporting and independent school connections and rowing out of Auriol Kensington.   They defeated Oxford Brookes' second Ladies' eight by a length and now take their six nationalities to race Leander in the quarter-finals.