Jack Beaumont, 28, has called time on his international rowing career. His final season as a seasoned professional saw the silky-sculler from Maidenhead, UK, secure an Olympic silver medal at the Tokyo 2020 Olympics. It was a historic result not just for the two-time Team GB Olympian but for his country, it was Great Britain first ever Olympic medal in the men's quad.
At Tokyo's Sea Forest Waterway, Beaumont set the rhythm from the stroke and led his crew of, Harry Leask, Angus Groom and Tom Barras across the chop. Their opposition struggled to keep hold on to their blades but the British quad held tight and held their nerve. Coach Paul Stannard watched on as his crew fought a late charge in the final few hundred meters from Australia and Poland. The British claimed the silver medal 1.72 seconds down on the world champion Dutch scullers, and just a couple of tenths up on Australia who won bronze.

The former Leander Club captain described his decision to retires as "very big" and "exciting but scary news". Jack followed in his father footsteps. Peter Beaumont was also an Olympian and came fourth in the men's eight at Seoul 1988 Olympic Games. When Jack was granted a last-minute call up to the Rio 2016 Olympics Peter Beaumont did not hesitate to purchase a ticket and fly out to spectate.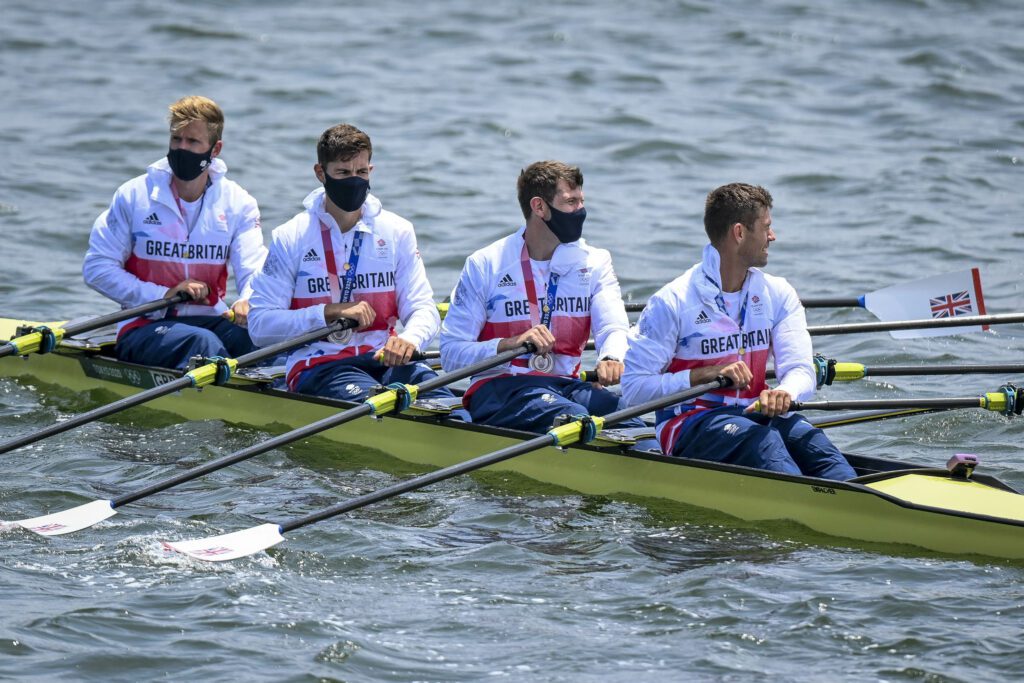 Any hopes of becoming an Olympian, like his father, were in serious jeopardy after Jack suffered a potentially career-ending injury in the summer of 2015. Having fought hard to turn his early potential into elite performance, Jack's blossoming international career was almost severed when the British men's eight collided head-on with the men's double during a water session on camp in Portugal. Multiple fractures to his spine and ribcage and a torn hip flexor saw Jack immobilised in hospital before being flown back to the UK via air ambulance; his Olympic hopes in tatters.

Phenomenally, Jack recovered in time to trial the following year for Great Britain's Olympic team. He was designated the non-travelling spare. However, at the eleventh hour Graeme Thomas was pulled from the team due to illness. Beaumont got his first shot at Olympic glory. He later reflected:
"I took Graeme's spot in the Rio Olympics. I was called to replace him which was heart-breaking. It was his dream and I was gutted for him. Ok for me I got what I wanted but I never wanted it at the expense of one of my teammates. Since then I wanted a chance to race with Graeme to kind of put that right and go and win something with him. I think he is so strong to comeback from that huge setback and huge disappointment."
Graeme Thomas, who had raced in the men's double in 2017, teamed up with Beaumont in the silver-medal-winning GB men's quad at the Sarasota World Rowing Championships. Minutes before the A-Final Thomas replaced Pete Lambert after Lambert suffered a back injury during the warm-up.
Beaumont's career has been one of incredible highs and lows. Jack explains why he has decided to walk away from further international competition.
"I've decided that now is the right time for me to move on from international rowing. I've really had a great time since 2009 when I first raced for Great Britain against France in the eight, and even then, I thought it would be so unlikely to make it to an Olympic Games.
"I now stand here so proudly with this silver medal from the Tokyo Games, which I still get goosebumps when I think about it. It embodies all the hard work, difficult ergo sessions, injuries, but also so much fun I've had with some amazing people.
"I'm very fortunate to have had wonderful teammates, encouraging and fantastic coaches, but also an amazing community in British rowing, my friends and family and the rowing clubs that I've come from. This medal belongs to every single one of you, so thank you so much for your help.
"As I move on from international rowing, I'm not leaving the sport. I love rowing very much. I've bought a boat that's big enough for me to grow into in my retirement. You will still see me on the river at Maidenhead Rowing Club, Leander Club and you will see me in some Masters' racing. I'd also like to take this opportunity to thank the National Lottery, British Rowing and Team GB, you've been wonderful. But I also want to wish my former teammates and new up and coming rowers the best of luck, I will be supporting you every stroke on your way to Paris 2024. Thank you very much."