Moe Sbihi has reclaimed the British indoor 2k record by two tenths of a second, just over a month after Tom George lowered it to 5:39.6 while training at his parents' home in Gloucester.
GB Rowing claim that Moe's time of 5:39.4 seconds – also set while training at home – makes him only the eleventh man in the world to beat 5:40.
Sbihi says that it was the incredible performance by his teammate George that renewed his belief.
"When Tom went below 5:40, it was a huge inspiration to me because it showed that it can be done," says Sbihi. "He is very different to me physiologically but we are similar in terms of our results on the ergo. As I told him, my decision to try and go sub-5:40 wasn't a knee-jerk reaction to his result: I've seen lockdown as a great opportunity to push myself on the ergo and have been training hard over the past four months. My confidence has been growing internally over the past few weeks. As Tom said to me that morning, it was now or never.
"I called Jürgen beforehand and told him I was going to try and break 5:40. I reassured him that either way I would be content. There's always that risk of trying, failing, being disappointed and losing momentum."
Sbihi has personal experience of missing out. He first attempted to break the barrier four years earlier, but ended up with a result of exactly 5:40.
"I got complacent on that day and took it for granted," he says. "I haven't come close again until this year. This time around I was incredibly nervous, it felt like a final. Matthew Pinsent has always spoken about nerves being a good thing – it's one of the things I remember from his book, that nerves mean you're on form."
To have two rowers break this elusive barrier is testament to how hard the squad have been training throughout lockdown. "Tom and I push each other on and he's a big inspiration to me," Sbihi says of his teammate. "Hopefully I am to him. The great thing is that the whole team is getting pushed on by this as well; everybody is trying to catch up and bridge the gap. People are putting out phenomenal performances.
"Tom will beat my score again soon. He's not reached his limits yet, he's a young guy and I'm excited to see where he can take it."
Olympic Chief Coach Jürgen Grobler said: "I'm so happy for Moe. He managed the lockdown situation really well and has been an inspiration to the other guys in the squad. There's been some really good challenge and competition between the group over the past four months. It shows the programme and training he's been doing has worked for him.
"His mental toughness was really good and he delivered on the day when he said he would. I am very happy for him and his dedication to the training is brilliant.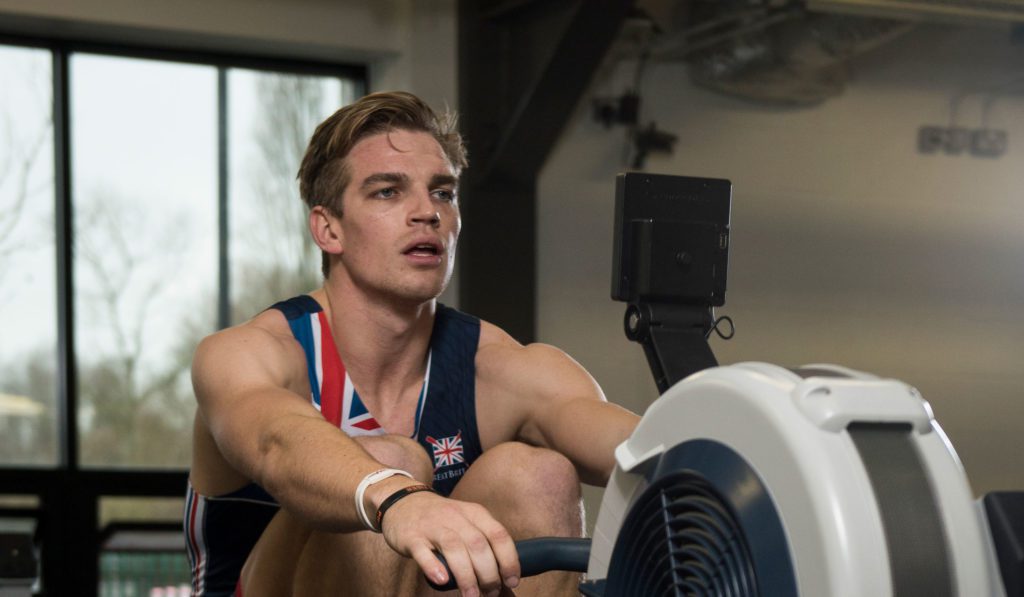 "The battle between Tom and Moe shows the character of these guys. Tom says he will come back and go for it again. Brilliant."
With two Olympic Games under his belt, Sbihi knows better than most how much there is still to do. "It gives us confidence in the programme, confidence in our teammates and ourselves but now we need to transfer that onto the water," he says. "That result on the water in Tokyo next year will be much more important to Tom and I than any individual accolades we may get."