Italy's Tokyo 2020 Olympian Gennaro Di Mauro, 21, breaks the 6000 meter indoor rowing record with a time of 18:11.2. The Cal Berkeley rower produced an average split of 1:30.9 per 500 meters. His newly verified record was praised by Concept 2 as an "Incredible performance!"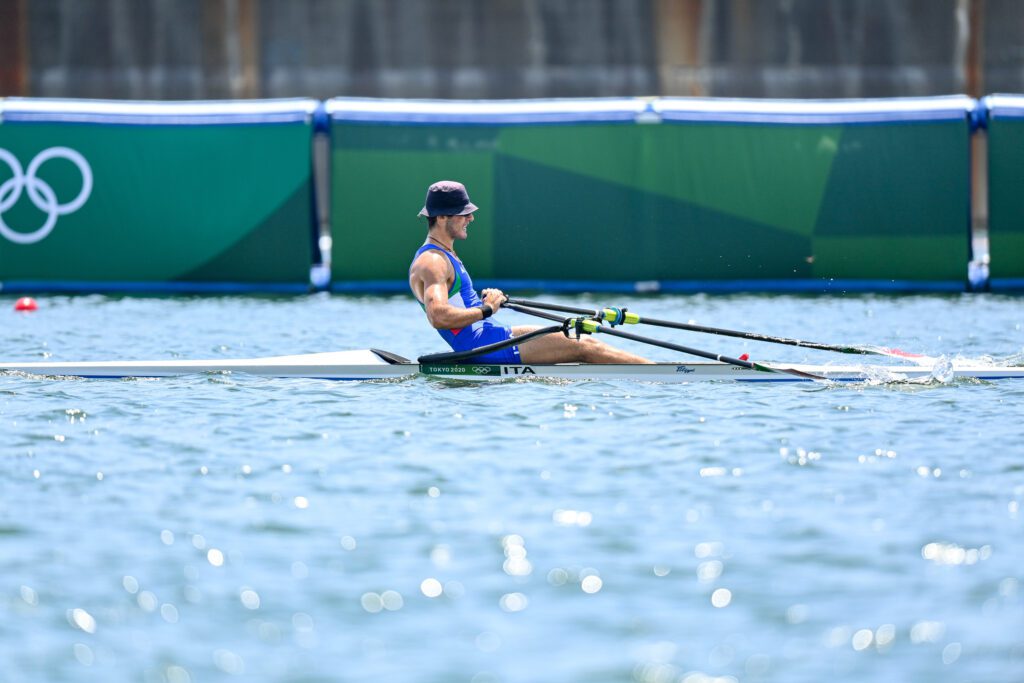 Di Mauro's impressive feat of strength comes two weeks after his 21st birthday. His average stroke rate was 28 strokes per minute and Di Mauro rated significantly higher during his sprint finish. In the last 1200 meters he pulled an average split of 1:29.4 per 500 meters. Congratulatory comments were widespread. "Very impressive! Congratulations on the new record! That's some impressive pacing too," posted Simon van Dorp. The Dutch Tokyo 2020 M8+ Olympian and Washington Husky completed a 6000 meter erg test in a time of 18:13.2, in 2019. "Cal 2025! This Bear still on warrantee for next 100,000 Miles!" commented Beijing 2008 Olympic Champion and former Cal Bear Jake Wetzel. New Zealand's two-time Olympic Champion, Eric Murray, who recorded a time of 18:16.8 aged 32 in 2015, also praised Di Mauro's efforts.
Di Mauro has enjoyed a near flawless season rowing in Cal's varsity eight. They won the Intercollegiate Rowing Association (IRA) National Championship and the Pac-12 Championships. The Cal Freshman also helped his crew defeat Washington to reclaim the Schoch Cup, and they beat Santa Clara, San Diego, Oregon State and Drexel at Lake Las Vegas Invitational. Racing from the four seat in the Cal lineup Di Mauro made it through to the Sunday of 2022 Henley Royal Regatta before losing to Leander Club in the Ladies Plate Challenge Cup.
Di Mauro returned to the men's single, the boat class in which he made his Olympic debut aged 19 at Tokyo, to represent Italy at the 2022 World Rowing Under 23 Championships in Varese, Italy. He finished in sixth (two places better than his Tokyo 2020 placing). Di Mauro has represented Italy at three World Rowing Junior Championships from 2017 to 2019, and made his senior debut at the 2021 European Rowing Championships.