There are thirty entries in the lightweight men's single sculls. Greek sculler Antonios Papakonstantinou is the current European rowing champion and one of the favourites for the world title. Italy's Martino Goretti is the 2019 LM1x world champion but, this year, fellow countryman Gabriel Soares will be gunning for gold.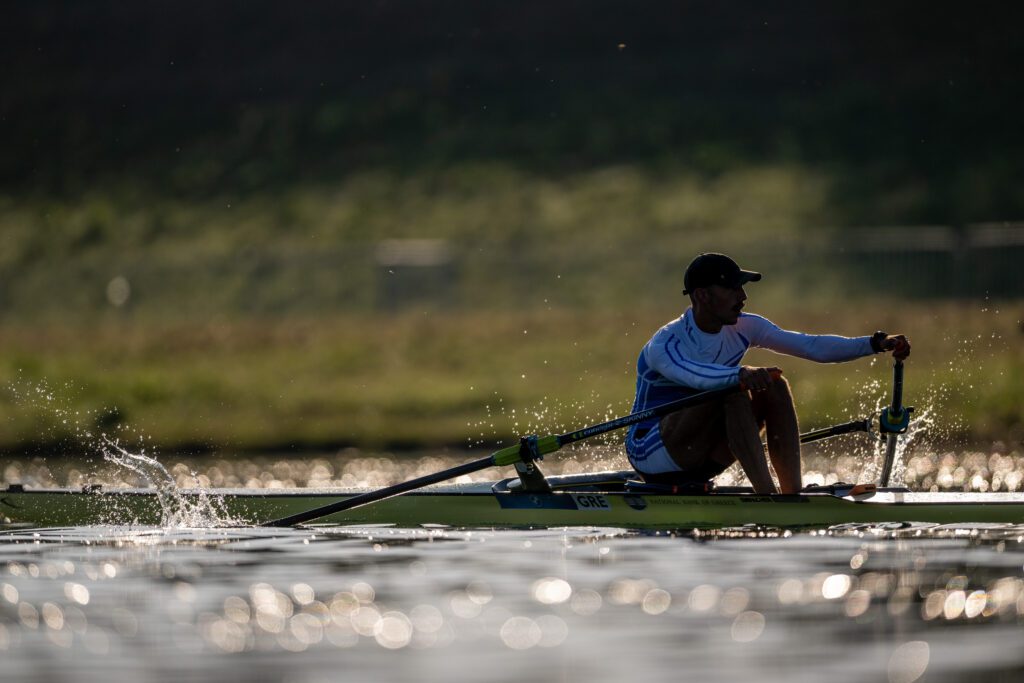 Soares is a proven talent. His record this season is strong: Twice he has raced and twice he has medalled. At Lucerne he won gold in the LM2x with Pietro Ruta and at the European Rowing Championships in Munich, Germany, he claimed silver a couple of seconds behind Greece's Antonios Papakonstantinou.
Also, likely to be at the front of the field is Swiss sculler Andri Struzina who spent most of the Tokyo Olympiad in the LM2x. The 2017 U23 LM4x world champion secured a bronze medal at 2022 World Rowing Cup II in Poznan, Poland, with Jan Schaeuble in the LM2x, before being replaced by Raphael Ireland. The two scullers who bettered Struzina's performance in Poznan – New Zealand's Matt Dunham and Ireland's Fintan McCarthy – are no longer racing their singles and will compete in their respective crew boats at Racice.
Slovenia's seasoned sculler Rajko Hrvat is back for his tenth consecutive senior world championships. Last year, the former world medallist tried to qualify for Tokyo 2020 via the Regatta of Death. He spent a season as an openweight but his efforts at the Final Olympic Qualification Regatta in the M1x were bold and brave and ultimately unsuccessful. He arrives at Racice with a fifth place finish in Lucerne and a silver medal at the first world cup in Belgrade, Serbia.
Up and coming talent is aplenty in this boatclass. This season senior international debuts were made by the German, Australian, and Scottish (representing Great Britain) scullers. Ireland's Hugh Moore, 22, will make his senior international debut at Racice, he won an U23 silver medal in the lightweight men's double in Varese, Italy. France's Bapteste Savaete, 21, who took bronze behind Ireland in Varese, has also switched to the LM1x for the season finale.
Another noteworthy sculler is Uruguay's Bruno Cetraro Berriolo who has raced all three regattas at 2022 World Rowing Cup. He won bronze at World Rowing Cup III in Lucerne, Switzerland, which was the first rowing medal for Uruguay since 1991. Last year Berriolo and his double's partner Felipe Ferreira made it to the A-Final of the LM2x at Tokyo 2020; the best result from an Olympic Uruguayan crew since 1952.