Our training centre in Caversham was shut down two days before the nation-wide lockdown was imposed in the UK on March 23rd. When we arrived for training on that final day we had no idea that they were going to either announce the team or send us home.
We knew something was up when they told us we were having a full team meeting, which never normally happens. I was convinced that the Olympics had already been postponed and that was what we were about to be told. Instead they took us all by surprise by unexpectedly announcing the Olympic team. We were then told things were moving quickly and that we needed to try to get ahead of the curve, so they disbanded us to train at home in isolation. It was definitely the most surreal and least exciting team selection announcements I have ever been a part of.
About a week later it was finally announced the Olympics were to be postponed and we each received via email a 'confirmation of de-selection', which was also quite surreal. In one week it went from 'Oh great, I have made the team and I'm going to the olympics' to 'I'm de-selected and there is no Olympics'.
The coaches felt they had no choice but to de-select the whole team. I think it was sensible, a lot can change in a year. It's also good to keep the trials system going, part of the reason you gain so much speed each year is because you are always racing your team mates and, with Olympic selection on the line, its a powerful incentive.
Like almost everyone else I heard about the olympic postponement on the news. It was a horrible feeling but I also really strongly felt that it was the right thing to do. I already knew there was no way we could safely go to Tokyo this year and it didn't feel like it would be the right thing to do. If anything I was surprised the decision wasn't made earlier; a lot of other global sporting events had been cancelled already and it didn't feel right that the Olympics was waiting and waiting. I also believe, had the Olympics gone ahead, that the British Olympic Association would not have sent a team regardless.
I finished medical school last year and had already applied for work to start in August. I have now had to defer that entry for a year and it took me a while to make a decision about whether that was the right thing to do. My body is getting older and I have been somewhat plagued with injuries. Even though I feel like this season has gone well, I can definitely tell that my body struggles more with the training loads than it used to; a whole extra season feels risky. But ultimately I don't want to look back and regret not giving it a full shot. And in some ways another year is good for me – my fitness is still not back to where it was in 2016 and I'm also relatively new to this team and it gives me more opportunity to form those close bonds and really get into the project. Maybe this year would have been too soon.
The team management has been excellent and I feel like we have been inundated with support. Various staff members have been offering virtual meetings. We are certainly lucky to have the technology and support that we have but we have also had to think outside of the box a little. Not everybody has access to the same equipment or space to exercise, so its been about tailoring things to individuals needs and our training has also change to reflect that fact that we are no longer going to be racing this summer. Mainly though we are just taking it one week at a time. The coaches are also looking to give us a break at some point so we don't completely burnout. When you train with a team it feels easier in many ways. You have lots of interaction, people are engaged with each other and if you show up tired one day, its very easy to pick yourself up and feed off your teammates energy. When your at home alone and have to get on the erg or watt bike for a big session and there is no one with you, it takes more out of you.
Currently I am not sure how the next couple of months will look. As a junior doctor I'm going to start doing some work in a hospital in a few weeks as part of a voluntary foundation post. The roles have been set up so quickly that I am still not entirely sure what I will be doing, but I am glad to be able to offer some help. It is important to me to be able to help if I have the capacity to to do so.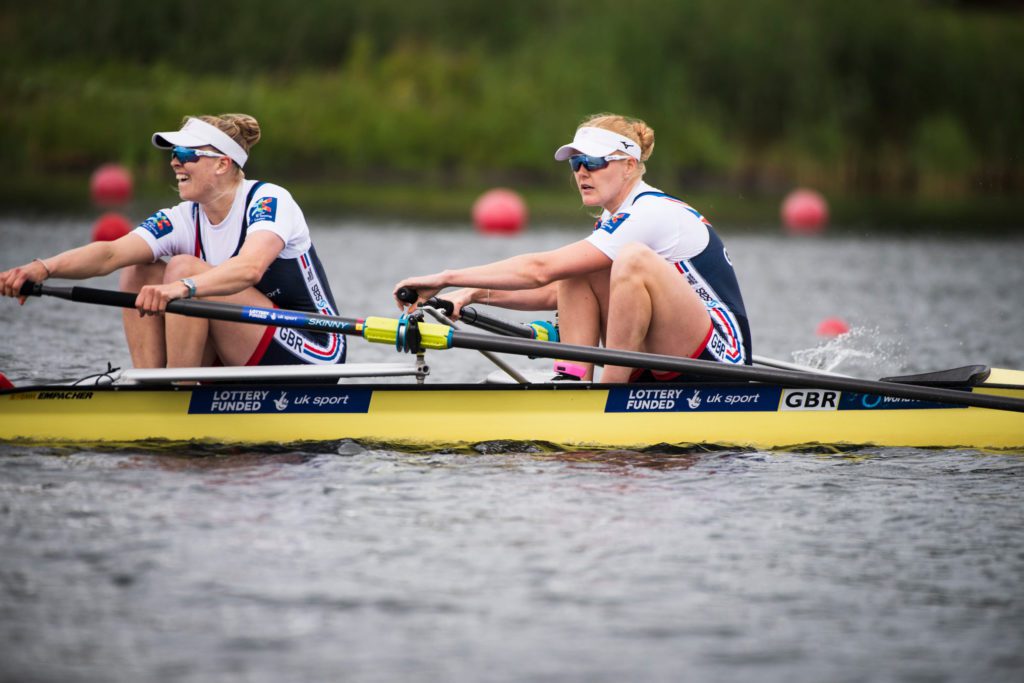 My plan is to balance the medical work around my rowing training, which the team has been very supportive of me doing. I had a conversation with both our head coach Jurgen Grobler and performance director Brendan Purcell – both were very happy for me to do it. That said, I am quite nervous about it. Rowing is all I have known for the last year and there is certainly some apprehension at the thought of jumping back into the medical world. I will be like a deer in the headlights for a bit.
All things being well we can hopefully start the season afresh next year and have our Olympic season all over again. It hasn't been confirmed, but we will likely begin the trialling process from the beginning. That is dependent though on government advice course. It is difficult to say exactly what next year will look like with training camps and everything else up in the air, but for now we must just take it one week at a time.