Lasse Wulff Hansen, 34, from Denmark has successfully completed the Talisker Atlantic Challenge 2021 and is the winner of the Solo Class. It took him 55 days, 1 hour and 9 minutes to row the 3000 miles alone. It is his third Atlantic crossing in three years in total these crossings saw Hansen spend over 140 days at sea.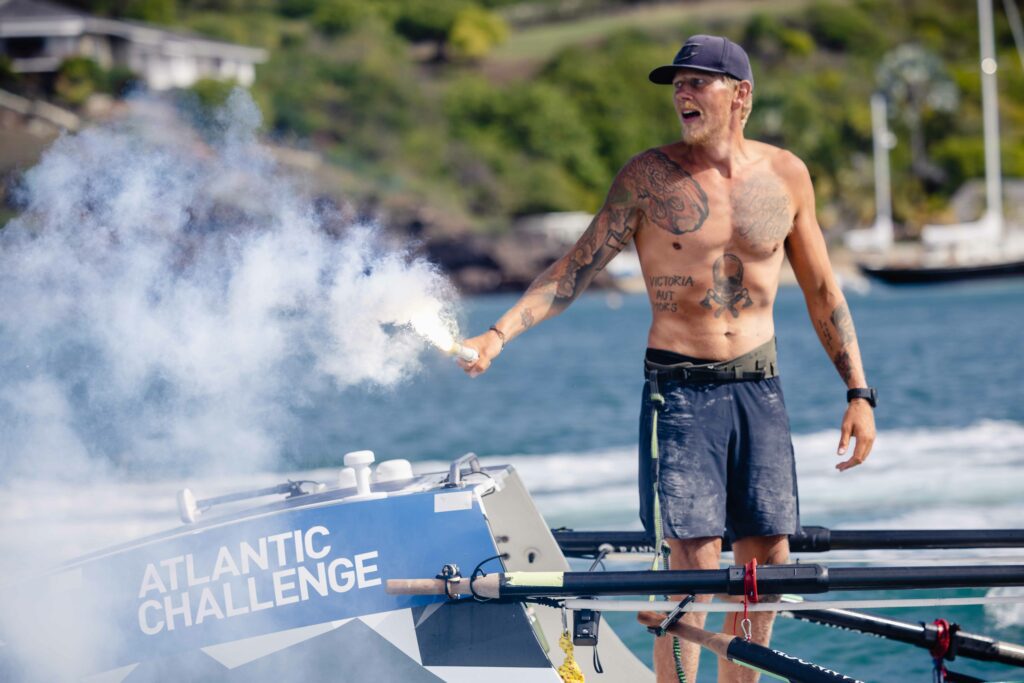 The former solider raced as Ocean Warrior. He launched from the volcanic shores of La Gomera in the Canary Islands on the 12th December 2021 and arrived in Antigua in the West Indies, on Saturday 5th February 2022 at 09:40 AST. Hansen was met by members of his own family and welcomed into Nelson's Dockyard by a large cheering crowd waving Danish flags and horns blasting from the superyachts.
Hansen has competed in the Talisker Whisky Atlantic Challenge twice before; once back in 2018 as a pair and again in 2019 as a four. When asked how the rows have compared, he said: "I have no words. The two other rows are nothing in comparison to this. It's an entirely different challenge." On the brutality of his journey Hansen said: "Hard conditions combined with missing my family has been very challenging and has pushed me to the verge of collapse a few times… but still I'm here."
During his crossing Hansen faced extreme isolation, rolling waves, risk of capsize, sea sickness and surviving on dehydrated food. He has rowed day and night, two hours on two hours off every single day. Hansen had the incredible opportunity to see a breaching whale and at the beginning of his row a pod of dolphins followed alongside his boat for almost a week.